NEW

COLOURS

FESTIVAL

2022
»
"This festival is not only a journey into an exciting culture, but also a
at the same time an examination of the Ruhrarea and one's own homeland."«
With NEW COLOURS, a new national and international top-class and musically diverse music festival will be launched in Gelsenkirchen in 2022. We invite you to an exclusive city trip to the "poorest city" in Germany.
YOU DON'T NO IT? but love to discover new places? You love the rough charm of the Ruhr area and when unheard sounds transform a place and light installations create new perspectives? Then the NEW COLOURS FESTIVAL is the right place for you. The program combines music and sound variations full of energy, emotions and virtuosity. Whether jazz, blues, new classical music or pop - in everything, creativity and openness to new things are in the foreground. In 13 events, established artists as well as fascinating new discoveries and insider tips will make the city sound new.
In 2022, the festival will take place in and at eight special locations spread throughout the city. Among them is the former Nordstern colliery winding tower (Nordsternturm), in whose machine hall at a height of 60 meters
height one Concept will take place, Schloss Horst, which is considered the most important Renaissance castle in Westphalia, the Heilig Kreuz Church in the creative quarter Ückendorf, which has been converted into a first-class event space, the Stadt.Bau.Raum, a gem of industrial culture, which was converted into an event venue as part of the International Building Exhibition (IBA) on the initiative of the Association of German Architects (BDA), teh Wissenschaftpark, an artist Studio and even a farm.
Festival visitors will not only be able to attend exciting concerts, however, but also have the opportunity to discover other exciting "secret" locations. The timing of the individual concerts will allow festival visitors to attend all concerts.
GREETING TO THE FESTIVAL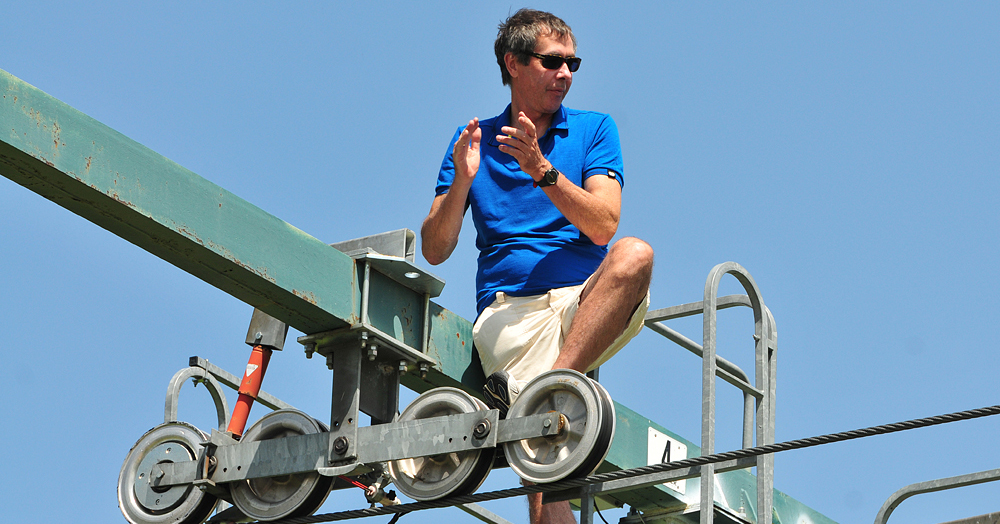 When innovative and creative artistic work is combined with openness to new things among people, this may not change the world on its own, but it can certainly change ways of thinking and seeing. New sounds in places that create identity can broaden the view of the familiar and be the impetus for innovative and creative processes.
The juxtaposition of the elements of jazz, traditional music, electronics, experimental sound worlds and musical forms of youth culture makes up the richness of the music presented at this festival. Modern multicultural Europe is the breeding ground for this and contributes to keeping the continent together. For 40 years, these have been the driving forces behind the South Tyrol Jazz Festival Alto Adige, which takes place every year at the end of June on many special stages in South Tyrol.
We are happy that with NEW COLOURS there is a new festival in Germany, which does not only take place out of interest for this fantastic music, but also wants to build new impulses and social bridges.
We wish our friends from the Ruhr area much success and a curious, enthusiastic audience. We would be very pleased if we could welcome the friends of such cultural events to our festival as well.
Klaus Widmann, Artistic Director of the South Tyrol Jazz Festival Alto Adige
AMBASSADOR NEW COLOURS FESTIVAL 2022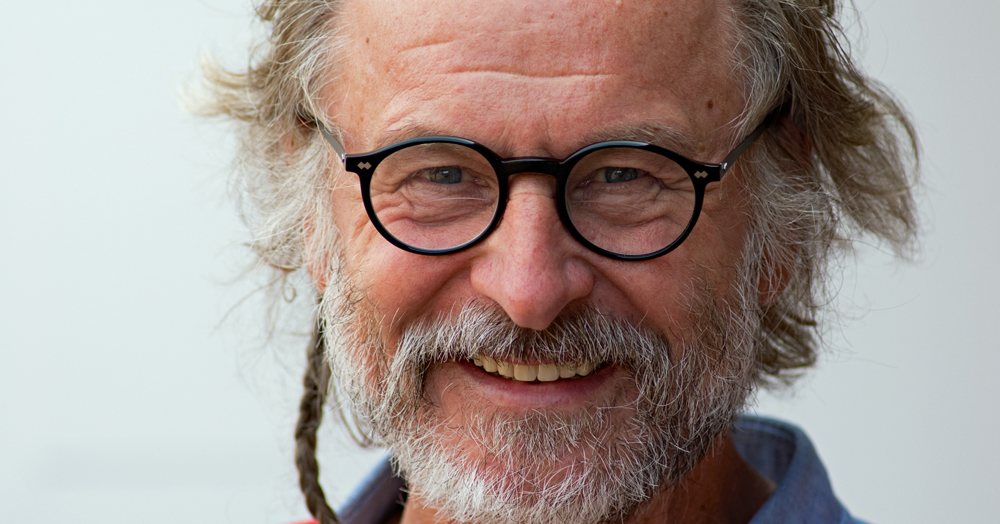 "Without good live music we would be poor. We need all that.




Music. Literature. Any form of art - is important for the soul."
Klaus-Peter Wolf, writer and Festival Ambassador 2022.
Born in Gelsenkirchen, he now lives as a freelance writer in the East Frisian town of Norden. He has received prizes for his books and films on three continents, including the Anne Frank Award (Amsterdam, Netherlands), the Erich Kästner Award (Babelsberg, Germany), the Rocky Award (Banff, Canada) and the Magnolia Award (Shanghai, China).
To date, his books have been translated into 26 languages and sold over 13 million copies. More than 60 of his scripts have been filmed, including many for "Tatort" and "Polizeiruf 110".
The last eleven crime novels went from zero to number one in the Spiegel bestseller list and stayed there for weeks.
The East Frisian crime series is being filmed for ZDF; the first broadcast of "Ostfriesenkiller" in April 2017 had the best viewing figures on Saturday evening. Ostfriesenblut" (first broadcast 29.12.2018) and "Ostfriesensünde" (first broadcast 02.02.2019) also became ratings hits.
PLAYLIST

NEW

COLOURS

FESTIVAL

2022