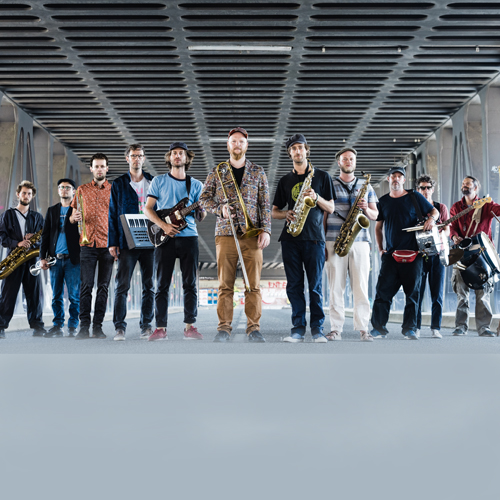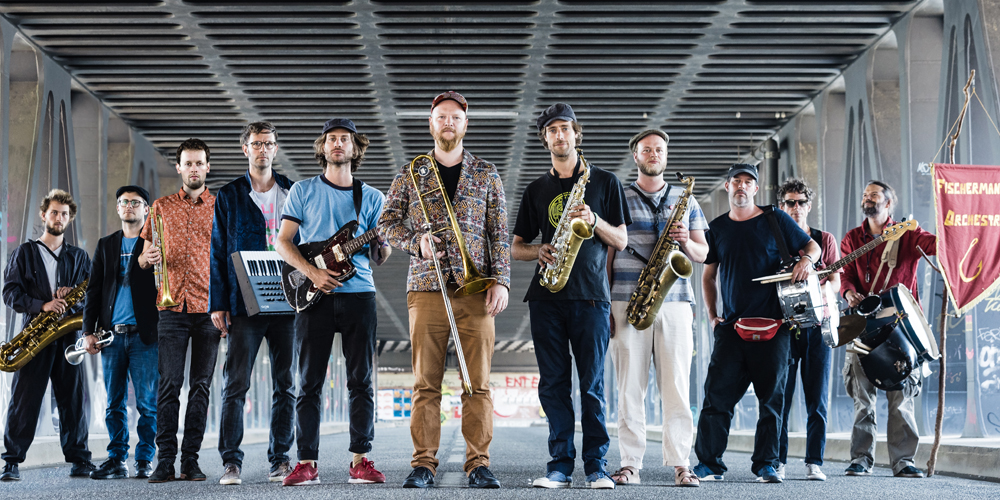 Photo: © Fischermanns Orchestra

CANCELLED!
FISCHERMANNS ORCHESTRA [CH]

The Fischermanns Orchestra from Lucerne has been in existence since 2007 and since then has played on stages and squares all over Europe. The music of this ensemble is shaped by its musicians, who process their experiences reaching as far as South America and Africa, while also experimenting with contemporary forms of improvisation. The press writes about them: "It is a pleasure of a special kind to hear and see the Fischermanns Orchestra. Happy those who get to experience it."
LINEUP BODO MAIER TRUMPET SAMUEL BLÄTTLER TRUMPET SIMON PETERMANN TROMBONE LINO BLÖCHLINGER SAXOPHON SEBASTIAN STRINNING SAXOPHON SAMUEL BLATTER KEYBOARDS VOCALS DOMINIC LANDOLT GUITAR URBAN LIENERT BASS RETO EISENRING (SNARE) DRUMS THOMAS REIST (BASS) DRUM