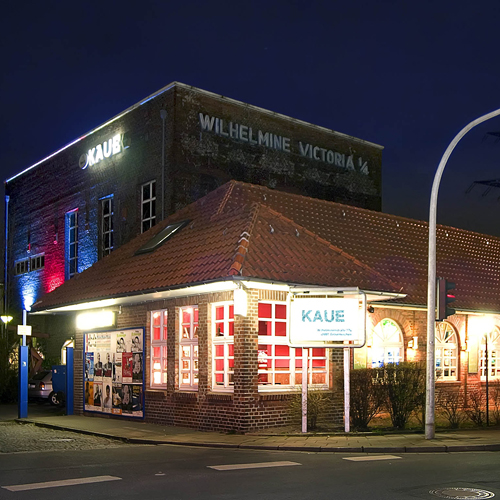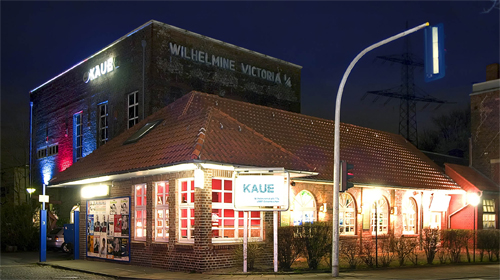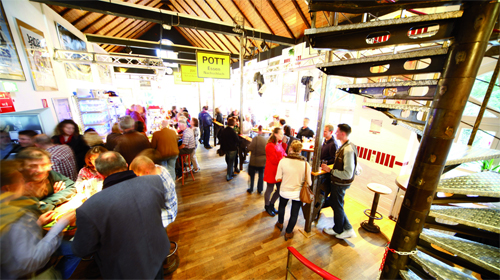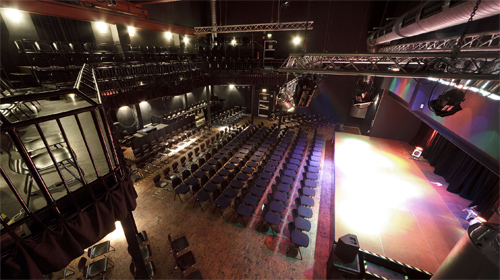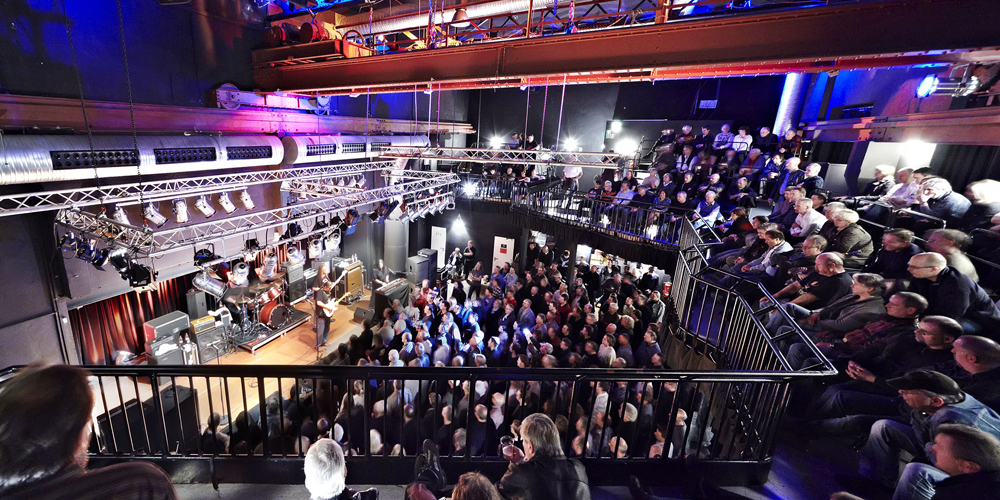 KAUE | WITH TRADITION
Today, the KAUE Gelsenkirchen is a lively place of industrial culture in the Ruhr region. In a communicative club atmosphere, cabaret and cabaret events find an ideal setting here, as do concerts. No visitor is further than 12 metres from the stage, which is a guarantee for a good atmosphere.
The homely club atmosphere of the industrial monument is also continued in the KAUE's gastronomy: the area of the former porter's lodge and the former brand control room of the Wilhelmine Victoria 1/4 colliery have been converted into a trendy pub.
Many of the artists we see today in large halls took their first steps in the KAUE.
Wilhelminenstraße 176 | Gelsenkirchen
KAUE HISTORISCH
Until the late 1980s, KAUE was part of the Wilhelmine Victoria colliery in the famous Schalke district.
After several trade unions discovered deposits of hard coal in the Wilhelmine Victoria area in the 1850s, coal was mined at Schalke in the following years.
Because of the world economic crisis, some pits were taken out of production in 1928. A power station was built to generate electricity from the coal.
In 1945, the destruction caused by the war led to a temporary shutdown of mining at the 1/4 shaft. The onset of the coal crisis led to the closure of Wilhelmine Victoria Colliery in June 1960.
The Fritz-Heinich colliery, however, continued to use the shafts as outdoor facilities until the 1980s. After they were sunk, the colliery sites were built over with commercial and residential developments. The colliery was finally closed and threatened to fall into disrepair.
From 1989, the Wilhelmine Victoria 1/4 colliery was converted into a modern venue and reopened in 1992. Since then, many well-known artists have already made stops at the Gelsenkirchen facility, which is known throughout Germany.
COME WITH PUBLIC TRANSPORT!
from Essen (HBF): with the S2 bos GE Hauptbahnhof with bus 383 to HS Haldenstraße. From there 1 min. walk. From Gelsenkirchen (HBF): take bus 383 to HS Haldenstraße. From there 1 min. walk.