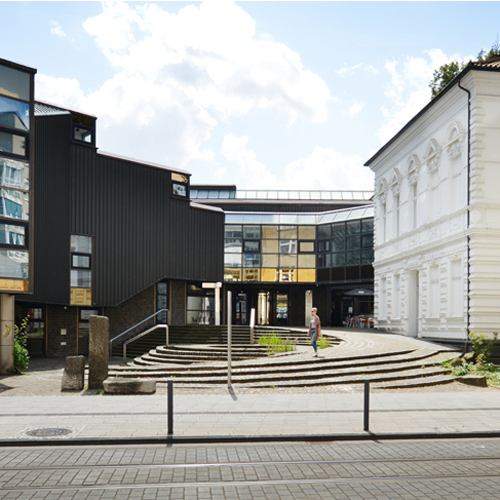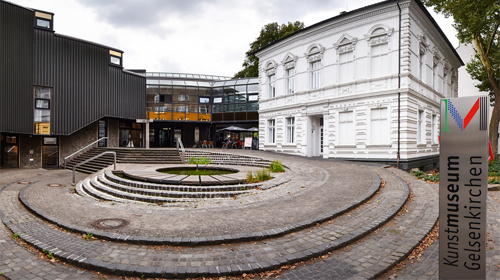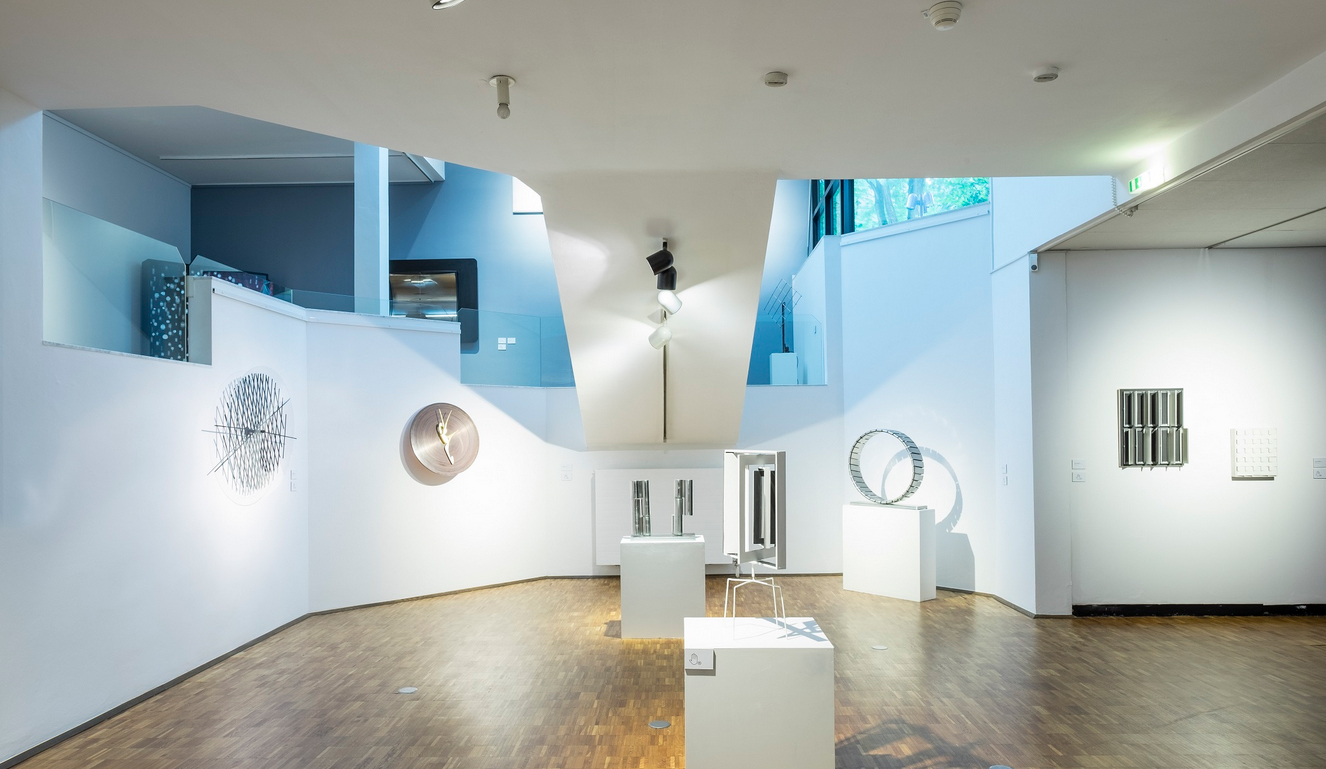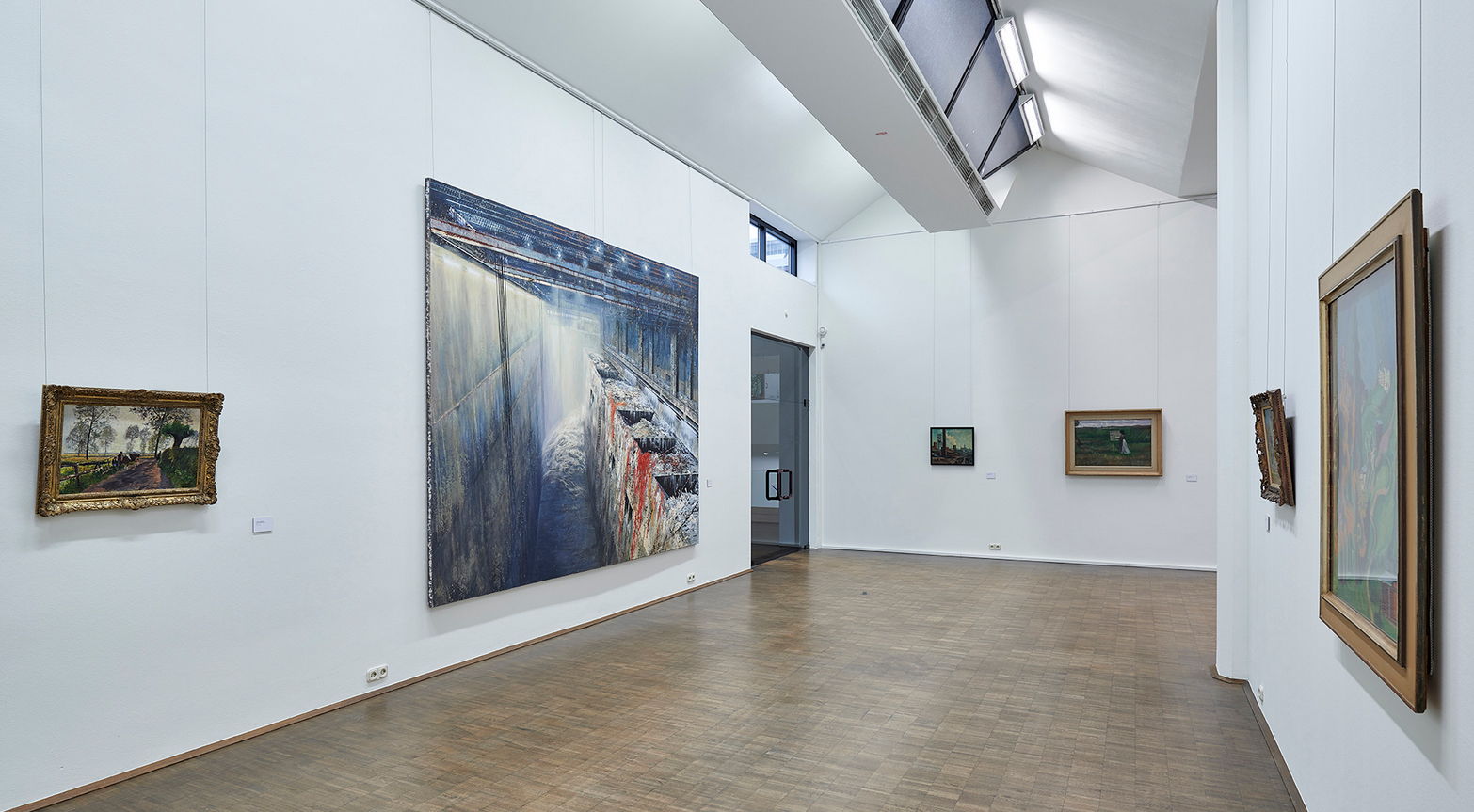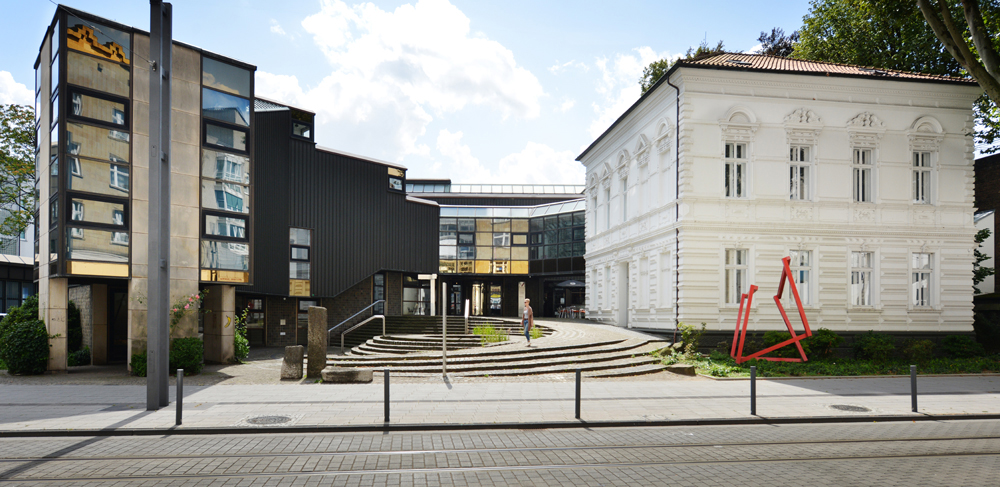 ART MUSEUM | THERE IS MOVEMENT IN IT
The collection of paintings at the Kunstmuseum Gelsenkirchen is representative in the best sense of the word, and its tour traces German art history since the dawn of modernism. But the presentation of kinetic artworks is particularly unique, standing out with related works from light art and op art not only among the RuhrKunstMuseen.
Not only if you are traveling with children, the first path on a visit to the Kunstmuseum Gelsenkirchen should lead to the slightly darkened basement. Here, some of the artworks on display can be moved and grasped directly. Nowhere else is the entry of mechanics and motorization into art so clear.
Once the fear of contact and the awe of the sublime artwork have been overcome, an hour can quickly pass here as one listens to Peter Vogel's 3-meter sound column, which produces different sequences of sounds depending on the incidence of light, or allows oneself to be hypnotized by Peter Segler's prismatic pastel color play "Spin and Triangle." Infinite worlds of images and space open up to the viewer in Inge Haas' installation, colloquially known as Spiegelraum (Mirror Room), which actually bears the title "Repro Modul."
In addition to works by the Düsseldorf group ZERO (Heinz Mack, Otto Piene and Günther Uecker), there are also works to be discovered by the group B1, which is based throughout the Ruhr region. For example, Rolf Glasmeier's playful objects from the series "Kaufhausobjekte," light art by Günter Dohr, or Kuno Gonschior's psychedelic toadstool "Rundkonvex Rot-Grün-Violett," which confuses the senses.
Horster Straße 5-7 | Gelsenkirchen
COME WITH PUBLIC TRANSPORT!
from Essen (HBF): take the U11 from Essen main station to HS Schloss Horst. Then take streetcar 301 to HS Goldbergplatz. From there 1 min. walk. From Gelsenkirchen (HBF): take streetcar 302 to HS Buer-Rathaus. From there 1 min. walk. From Dorsten (BF): R-Bahn RB44 via Bottrop-Boy, then low-floor bus 260 to HS Schloss Horst. From there 1 min. walk. From Recklinghausen/Herten: via Gelsenkirchen-Buer, From there 1 min. walk straight ahead to the city. Then 200m on the left side.