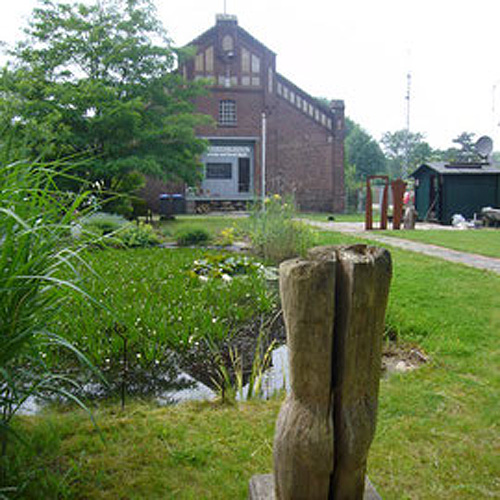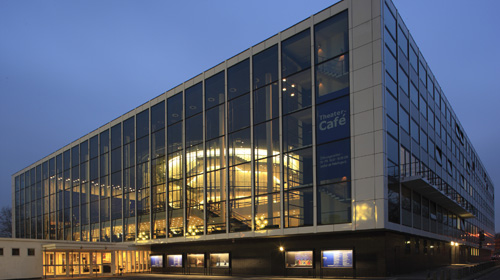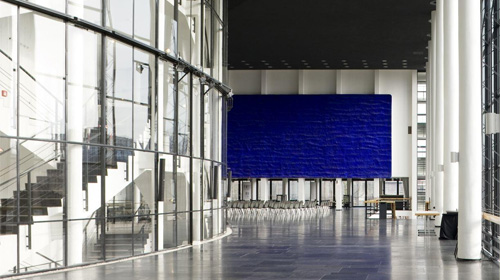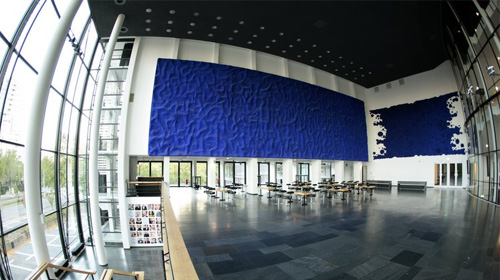 MUSIKTHEATER IM REVIER

Architecturally, the Gelsenkirchen Music Theater sparked international admiration when it opened in 1959. Today, it has been voted the best opera house in North Rhine-Westphalia by critics on several occasions. However, it captivates not only with its exquisite high-quality program, but also with its interior and exterior architecture. From the very beginning, renowned artists were involved in the planning of the Musiktheater im Revier, including Yves Klein's largest monochrome in the world, the sponge reliefs in "Gelsenkirchen Blue," and Jean Tinguely, who designed the side walls of the foyer of the small house as a movable installation.
Kennedyplatz | Gelsenkirchen
COME WITH PUBLIC TRANSPORT!

von Gelsenkirchen (HBF): with streetcar lines 301 and 302 from Gelsenkirchen main station to HS Musiktheater. From there 1 min. walk.