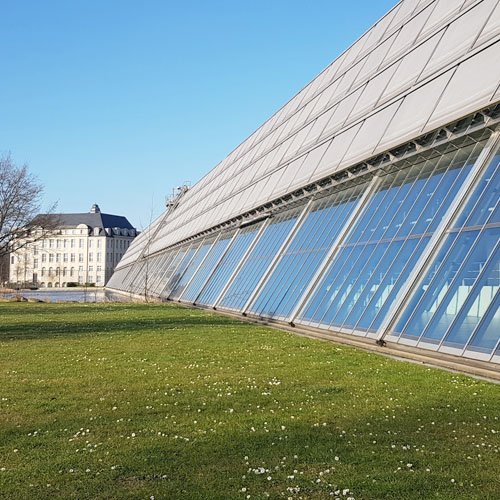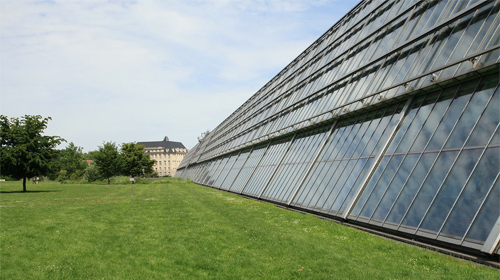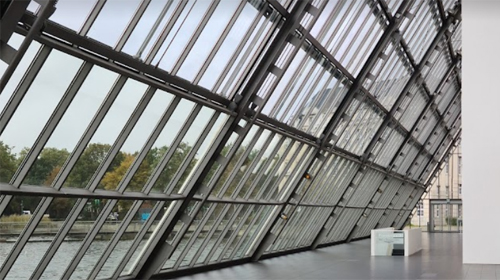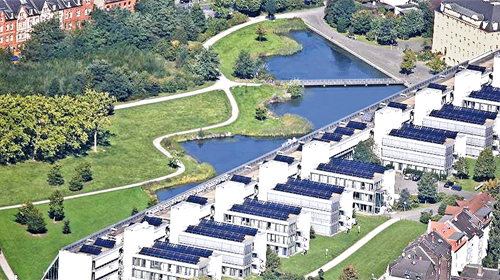 WISSENSCHAFTSPARK | ROM STEEL MILL TO OPEN SPACE
More than 25 years ago, the Science Park Gelsenkirchen started as the symbol for the structural change of the region. In the meantime, it has established itself as a popular meeting place for people with good ideas, projects and companies. The award-winning architecture inspires extraordinary events, exhibitions and trade fairs. Experience this unique place of opportunities and possibilities - in the middle of the Metropole Ruhr.
Munscheidstraße 35-37  | Gelsenkirchen|
Arrival by public transport
from Gelsenkirchen main station with streetcar line 302 direction Bochum, stop Munscheidstr.
Places of interest in the vicinity
Heilig Kreuz Kirche | Industriewald Rheinelbe