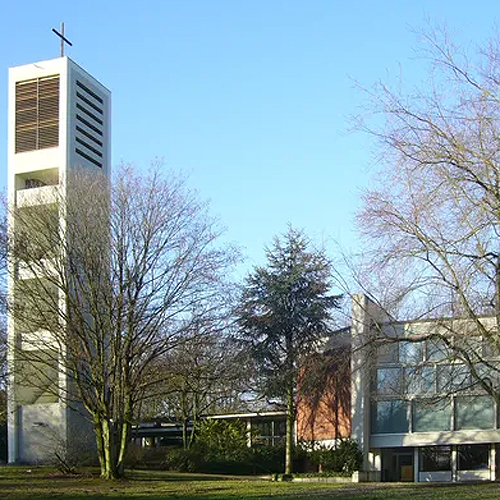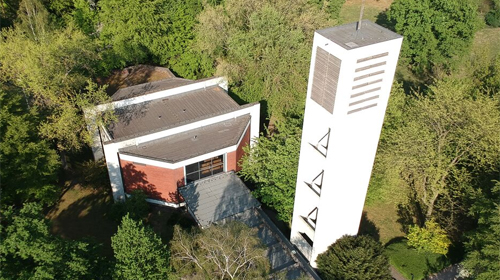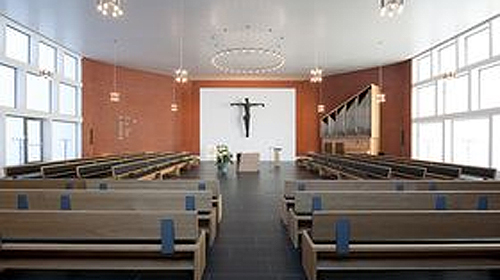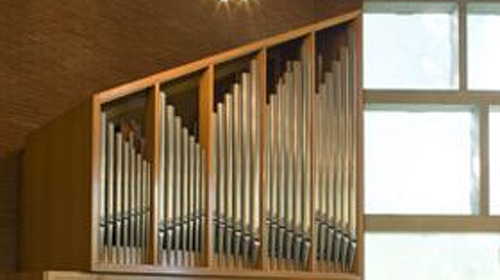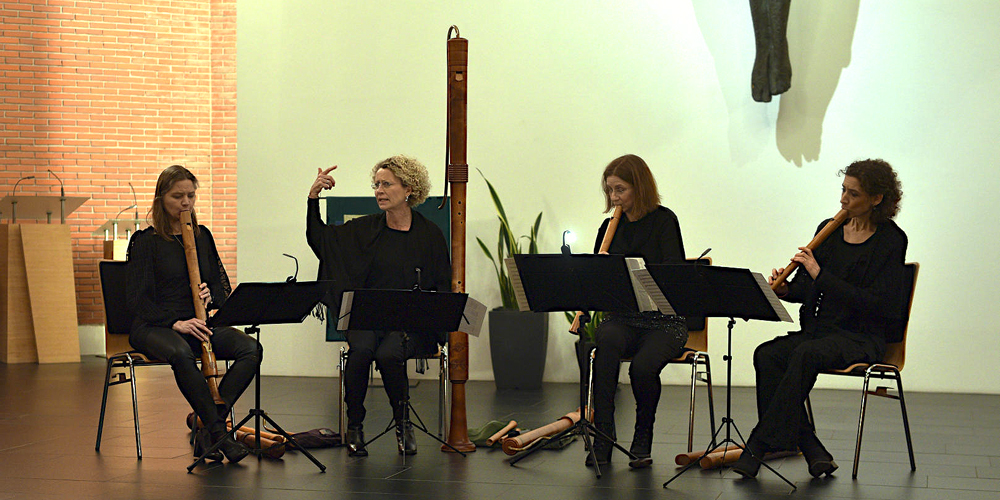 MATTHÄUSKIRCHE | A BLESSING
Situated in an almost idyllic location, yet right next to the traffic on Cranger Strasse, the church would hardly be recognizable as such without the tall slender bell tower with the cross on top. Inaugurated in November 1960, it was considered at the time to be a building of "idiosyncratic architecture" that set a "special urban accent." It was not a church as it was known, but a high octagonal room with a freestanding bell tower. Inside it was and it was furnished quite simply. St. Matthew's Church is a space for devotion - for reflection on oneself.
An interesting connection to everyday life and the world of work is hidden in the shell of the church corpus. In 1959, the Graf Bismarck colliery donated the foundation stone and 100,000 stones from the 3/5 shaft from a depth of 776 meters, which were "brought to the surface and processed especially for this purpose."
In 1963, the Schuke organ was installed and found its then unusual place next to the altar. This location makes it possible to watch the musicians play. The organ appears simple, but hides 18 finely tuned stops inside and its sound can compete with much larger instruments.
Cranger Straße 81 | Gelsenkirchen
______________________________________
COME WITH PUBLIC TRANSPORT!
from Essen (HBF): take the U11 from Essen main station to HS Schloss Horst. Change to tramway line 301 to HS Haunerfeldstraße. From Gelsenkirchen (HBF): take tramway 301 to HS Haunerfeldstraße. From Dorsten (BF): take express bus SB 28 to Rathaus Buer. 1 min. walk to tramway stop 301 (direction GE-HBF) to stop Haunerfeldstraße. from Recklinghausen/Herten: via Gelsenkirchen-Buer, then tramway 301 to HS Haunerfeldstraße. From there 1 min. walk.
IN COOPERATION WITH: