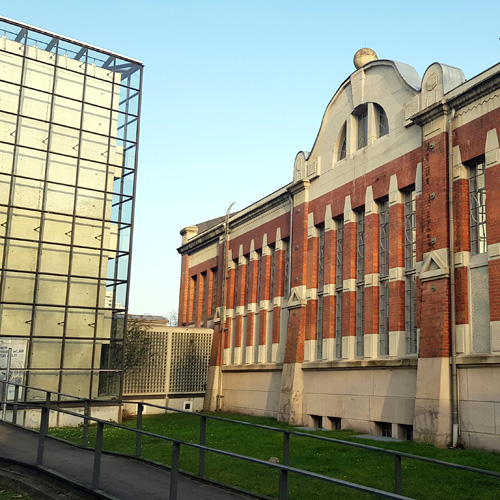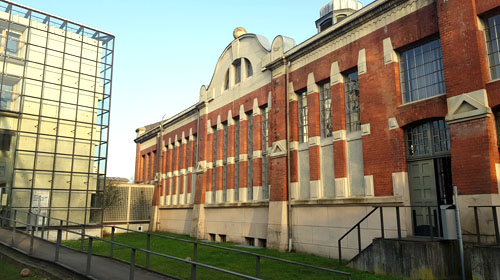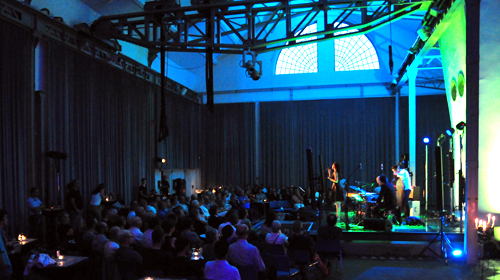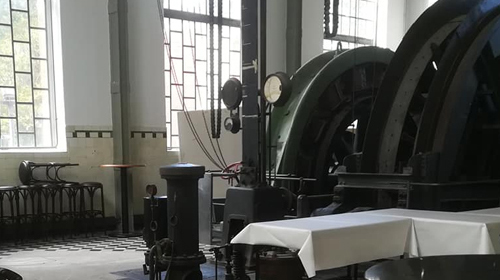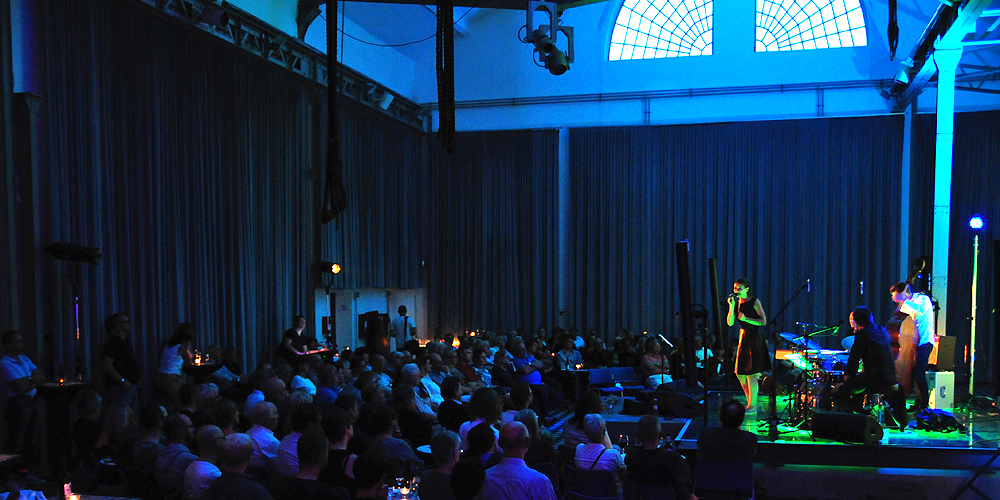 STADT.BAU.RAUM
Established in 1908 as the Oberschuir shaft of the Consolidation colliery for rope driving and ventilation, the colliery ensemble with echoes of neo-Gothic and Art Nouveau is now owned by the city of Gelsenkirchen. The architecturally impressive machine hall is the perfect backdrop for the NEW COLOURS FESTIVAL. In 1994, the facility was restored and supplemented by a new building, a cube made of concrete and glass. Since then, it has been operating under the name stadtbauraum and is used as an event venue in a variety of ways. One special feature is the stage, which is located on the foundation of one of the two former ventilation systems that served to supply miners with fresh air. One of these foundations is glass and allows the stage area to be illuminated from below (see photo).
Boniverstraße 30 | Gelsenkirchen
Arrival by public transport
from Gelsenkirchen (HBF): take streetcar 107 from Gelsenkirchen main station to the Boniverstr. stop. Then 5 minutes on foot.